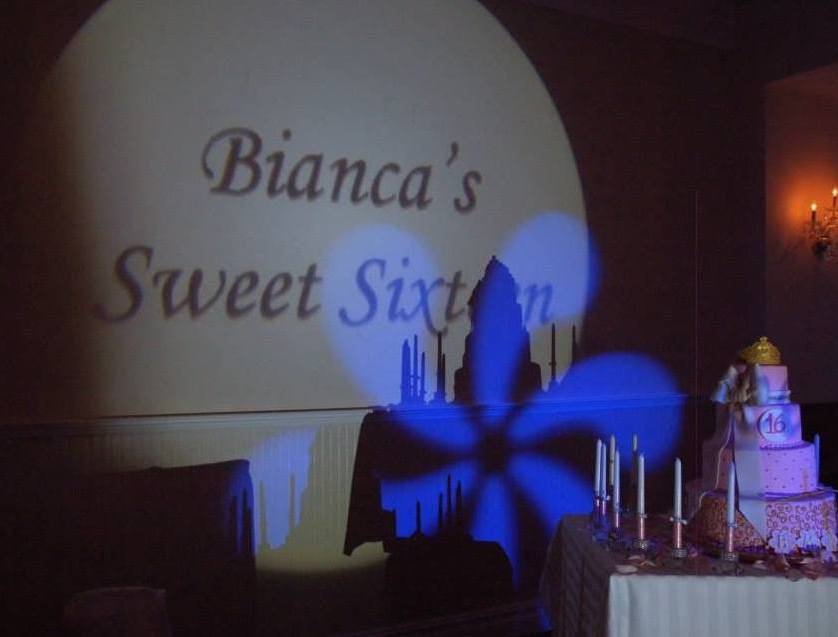 Gobo Name In Lights
As part of the Ultimate Fairy Tale, your name will be featured in lights and displayed as a backdrop to your main table during dinner and in the center of the dance floor when the party gets going.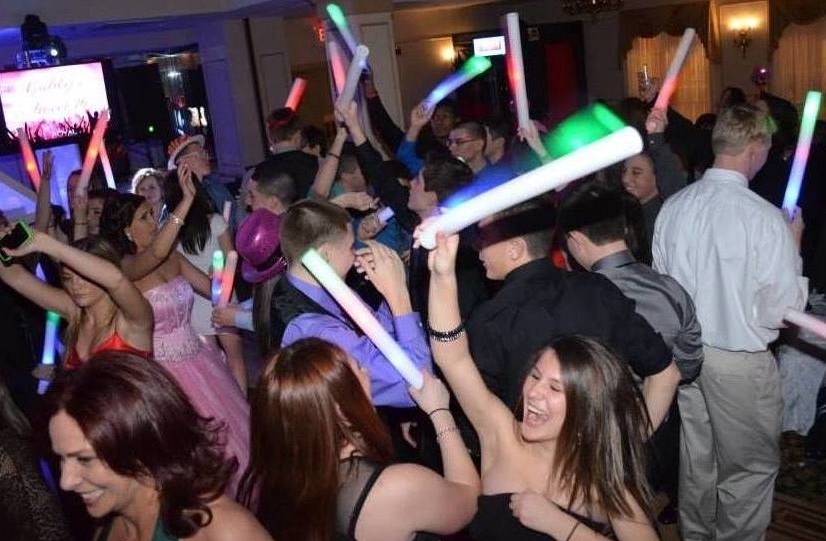 Party Give-Aways
Your choice of Glow or LED Foam Sticks.   Guests get excited when these things hit the floor and the party takes on a whole new energy.  Package includes 200 Give-Aways.  Included in all our Sweet 16 DJ Packages.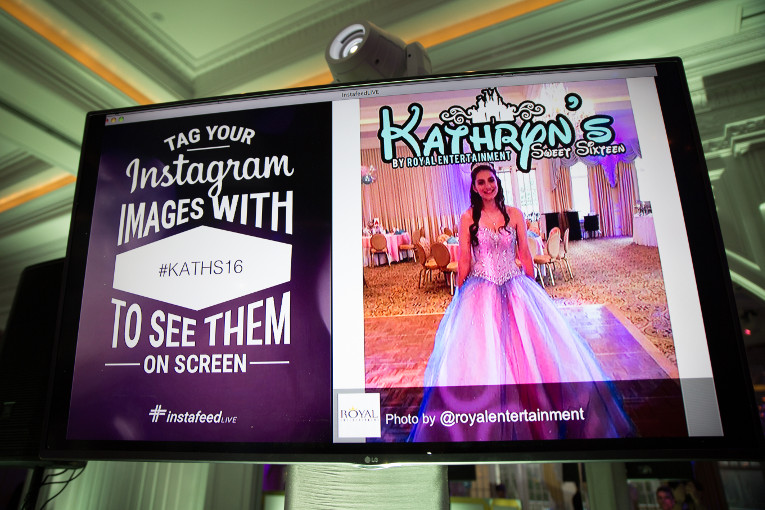 2 TVs with Instagram Feed
Snap pictures with your Smart Phone before and during your event and have them displayed LIVE on our huge LED TVs. Delight in the joy of seeing your guests be part of this interactive experience.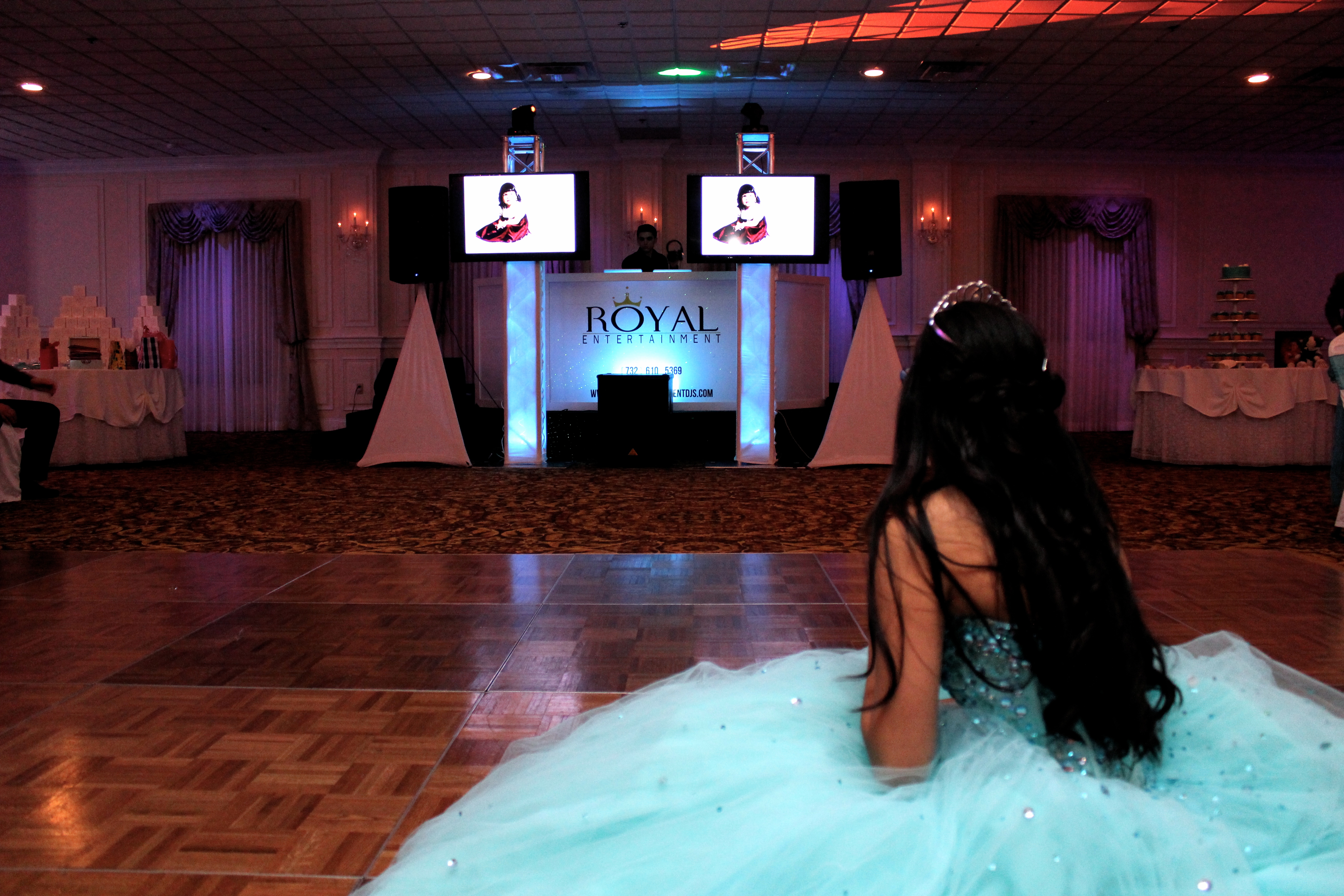 Baby Montage
Video Slide Show of you as your grow from baby to Princess.  Customized with pictures you select.  Sure to bring a tear to your eye seeing how fast time goes by.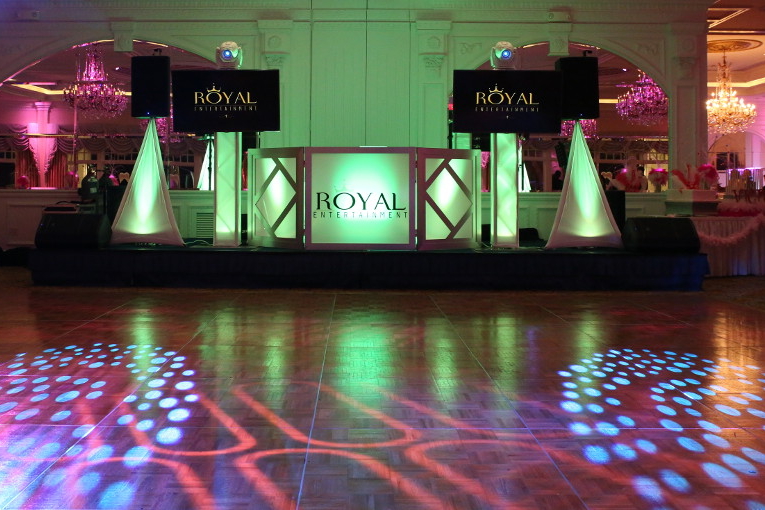 Upgraded Lighting Package
Controlled Intelligent Club Lighting handle by a professional technician.  Includes lights to the music, spotlighting, uplighting and more.  Ask for more details when you contact us.
What Fairy Tale's are Made Of – A New Jersey Sweet 16
One of our most Complete Sweet 16 DJ Packages. With our high-end Sound System, you and your guests will party to 4 hours of select music to fit your taste.   Our DJ, MC and Party Motivators are young and energetic and have what it takes to get your party going and keep it going all night long.  With our Enhanced Lighting System, the room will be energized.   You and your guests will also be entertained by  2 Large Screen TVs with a Live Instagram Feed and Custom Slide Show of photos you provide.   Each and every NJ Sweet 16 is customized to your taste.  Your guests will dance among your name in lights with our fancy Gobo Lighting System.  No other NJ Sweet 16 DJ NJ can offer all these options for the same rate.